International Travel & Tourism Awards are an 'important and influential' boost to business, say recipients
Winners of the inaugural International Travel & Tourism Awards (ITTAs), presented by WTM London, are already reaping rewards – benefitting from added exposure, increased interest and visitor figures, as well as a boost in confidence among staff and stakeholders.
The ITTAs took place for the first time in London in November, celebrating the best in global travel and tourism, with 15 awards being presented during a glittering gala evening.
One ITTA winner described the award as "the most important and influential accolade ever" and a "tremendous endorsement". Another said receiving an ITTA enabled it to "showcase our company to the world".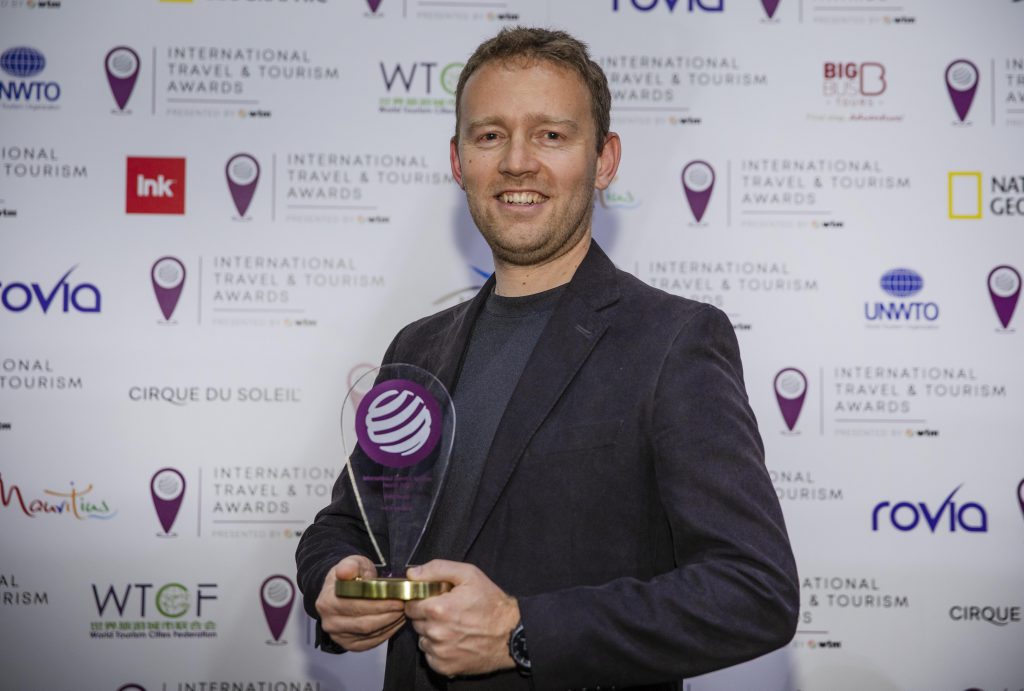 For one recipient, Experience Jordan Adventures, which won Gold in the Best in Adventure category for its Jordan Bike Trail experience, the ITTA has helped boost visitor numbers.
Its co-founder and CEO Matt Loveland said: "The ITTAs are a great commendation for us as a company, and all the partners we have worked with to develop this exciting bike trail. Since the awards, we've seen an increase in cyclists coming to Jordan and riding the trail.
"Developing the Jordan Bike Trail has been an ongoing project for several years, and we have been quietly getting on with it, to help develop a great product to promote Jordan as a cycling destination, and a product that will help create jobs and opportunities for many people across Jordan in many rural villages and town.
"Winning an ITTA has really helped to bring some publicity to the trail and the work we are doing. It's been great for the whole team involved to get this acknowledgement."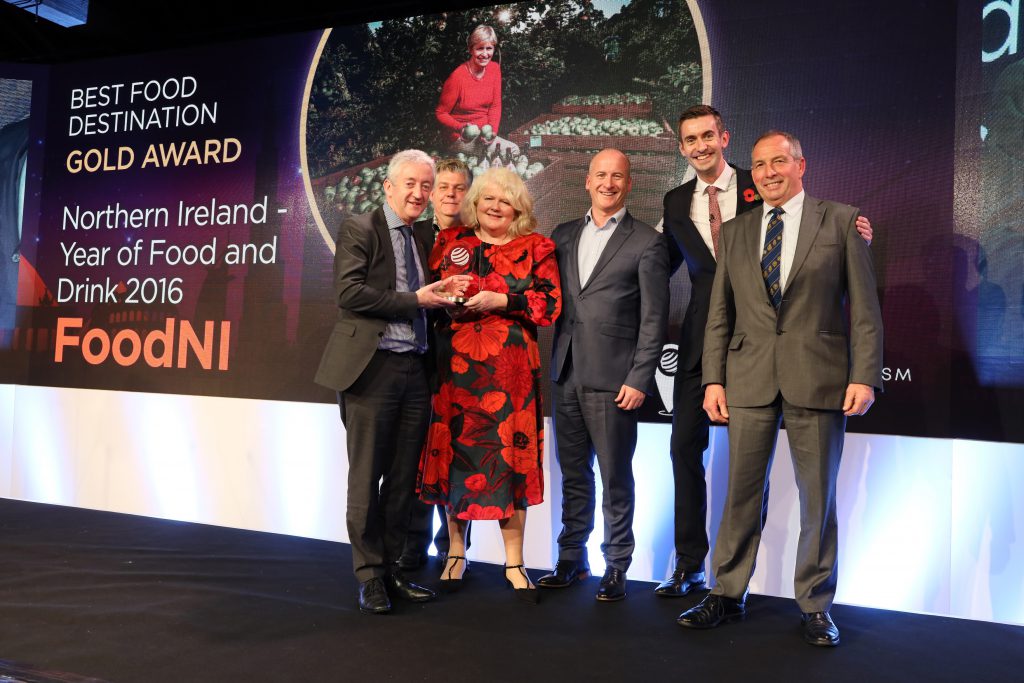 Food NI, the promotional body for the food and drink industry in Northern Ireland, took home an ITTA Gold award in the Best in Food Tourism category for its year-long programme of events promoting the region locally and internationally as a great destination for premium food and drink.
Michele Shirlow, chief executive of Food NI said: "Winning an ITTA has enabled us to push ahead with our promotional activities. We are working with tourism bodies to promote Northern Ireland as a superb food and drink location, using the strapline World's Best Food Destination very effectively.
"We use this on all our written, broadcast and extensive social media activities. This is extremely beneficial because visitors often make destination decisions based on information of readily available food and drink that's rich in flavour and taste and produced with provenance by smaller producers usually either on farms or close to them.
"What the ITTA award has done is to provide a tremendous endorsement of Northern Ireland by WTM the World's Best Food Destination.
"It has given the whole food, drink and hospitality sectors a tremendous boost and encouraged greater collaboration and co-operation, as well as raising the profile and reputation of the industry within Northern Ireland. This is the first time Northern Ireland has won such a prestigious international accolade for food and drink.
"It showed local people that the food produced here really is exceptional, and has boosted the local industry by encouraging shoppers to opt for produce from here.
"In addition, the award encouraged us to push ahead with promotional activities in Northern Ireland, Britain, the Republic of Ireland and even further afield. We've found, for instance, that we are now dealing regularly with more requests for information and visits from international food writers and food and travel magazines than ever.
"It's fair to say that winning the ITTA is among the most important and influential accolades ever for Northern Ireland food and drink."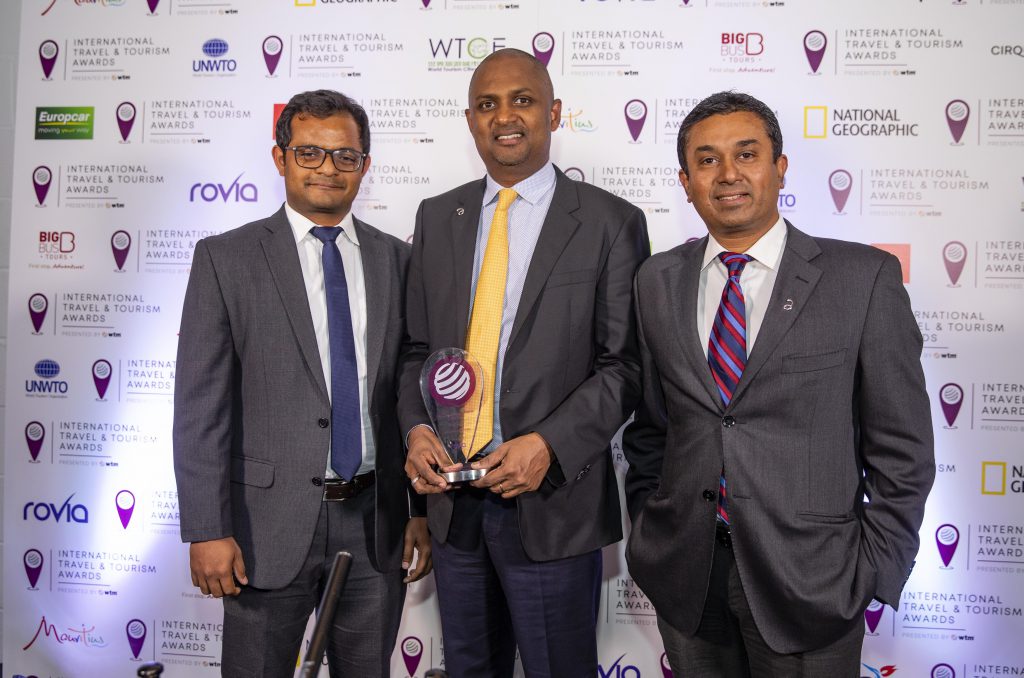 Cinnamon Hotels & Resorts, which won a Silver award in the Best in Responsible Tourism category, has used the accolade to "create positive PR", according to its assistant manager for relationship marketing, Nishari Johnpillai.
She said: "Winning the award for the first time is a true recognition of our efforts and influence as a responsible corporate to the world. It underlines our commitment to excellence of best practices towards the local community and environment.
"The award has been recognised through local newspapers, social media and web, creating positive PR, which portrays our initiative reflecting responsible tourism crafted for a long-term oriented conservative effort.
"The ITTA has enabled us show the world the values of our company as a responsible corporate, enhancing our brand values and creating informative tourist experiences.
"This has created awareness for Cinnamon as a pioneer, encouraging best practices in the areas we operate which also exemplify our values."
Entries for the 2019 awards – which will take place at Magazine London on Tuesday 5 November – are now open at https://awards.wtm.com/en/forms/enter-the-awards/