Last year the Swiss tourism industry experienced a record-breaking year in many markets, after a challenging period dominated by a strong Swiss franc and over-reliance on travellers from Europe.
Total international arrivals were 18.6 million, with a 12% increase for China, 9% for both Russia and Spain, 7% for Poland, 6% for Benelux, 5% for Austria and 4% for Nordic countries. The biggest increase, however, was Korea, which jumped 35% to overtake Japan and Spain and close in on the Nordics.
Urs Eberhard, head of markets, Switzerland Tourism, says: "We had a very good 2017. We saw a turnaround in European markets, and strong increases in Asia, the US and Canada.
"We've been investing a lot more in long-haul markets because we believe they have great potential," says Eberhard. "China is one of our top markets now, ahead of France and Italy, and fourth behind Germany, the US and the UK."
India is the next biggest Asian market after China. Bollywood has a history of filming in Switzerland and the perception of lakes and mountains as a romantic paradise has built a solid foundation to drive visitor numbers over the years.
"Asian visitors like to come to Switzerland to enjoy nature, lakes and mountains," explains Eberhard. "Our country is a very manageable size; we have good public transport – our scenic trains are very popular; and we have iconic experiences, such as the Jungfrau and Titlis, glacial mountains that have snow year-round."
In the last couple of years Switzerland Tourism has introduced a new first-time skier package, with the Asian market in mind, although it is available for all. Eberhard explains that while the Asian markets are interested to try skiing, they don't necessarily want to devote their whole holiday to the sport. "It's more about having the experience, taking selfies and posting on social media," he says.
"We've created a package, available in 25 ski resorts close to urban centres, which includes hotel pick-up, ski, boot and helmet hire, lift pass and tuition. We have more Chinese-speaking ski instructors, and we're seeing more Chinese on the slopes as a result."
Eberhard attributes the rebound in European markets to more competitive pricing, after experiencing sharp declines when the euro lost value against the Swiss franc.
"We did our homework, and sourced ways to make us more competitive, for example, including ski passes and mountain railway tickets with hotel stays. We've also improved efficiencies; for example, hotels working together to bring down laundry rates. And it's worked. When you compare Switzerland with our Alpine neighbours, we are competitive once more."
However, the economic crisis demonstrated the vulnerability of a mass-market approach, and a period of stability has given the tourist board a chance to review its marketing strategy. "We now favour precision marketing over mass marketing," explains Eberhard. "We now consider select interest groups – and use the relevant channels, social platforms, and spokespeople. This year we are focusing on biking. What are they reading? Where do they buy their gear? Where do they hang out?
"We can target the snow lover with the romantic picture of snow-covered pines, but we are so much more experience-led than that, especially in summer, with our wellness products, our cities, our culture, our festivals and our grand tours. All this can help us grow the long-haul market."
Coming up:
2018-2022: The Golden Pass line from Lucerne to Montreal is being renovated. This will result in direct trains from Interlaken to Montreux without a switch in Zweisimmen
July 18 – August 11, 2019: Fete des Vignerons (Winegrowers festival)
Takes place once a generation in Vevey, it is expected to draw more than 100,000 visitors
January 10-19, 2020: Lausanne 2020 Winter Youth Olympic Games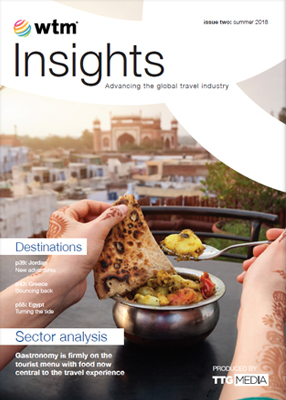 This article is from the latest edition of WTM Insights, the new quarterly magazine on global travel trends, analysis and updates from TTG Media and WTM.