Speakers
Bernie is president of Boeing Middle East, North Africa and Turkey. He is responsible for coordinating all companywide activities in the region and developing and implementing country and regional strategies. Dunn focuses on government affairs, new business and industrial partnership opportunities, corporate citizenship projects, expanding the Boeing presence and strengthening company relationships with customers and other stakeholders. He is based in Dubai in the United Arab Emirates and reports to Michael Arthur, president of Boeing International.
Dunn joined Boeing in 2012 as president of Boeing Turkey and North Africa. He was based at the Boeing Turkey headquarters in Ankara and successfully led the company's government affairs and activities in Turkey, Morocco, Algeria, Tunisia, and Libya. In May 2015, Dunn was named president of Boeing Middle East. Several months later, Boeing expanded his leadership role to include Middle East, North Africa, and Turkey (MENAT). He has more than 30 years of extensive experience with the Middle East, North Africa, and Turkey, nearly all of it involving living and working in the region, and he is fluent in Arabic.
Before joining Boeing, Dunn was vice president, Middle East/Africa, Business Development, for ITT Defense International. In this role, he was responsible for coordinating and overseeing marketing and business development activities across all business units of ITT Defense in a region stretching from Morocco to Afghanistan and including the entire African continent. He had served in this position since November 2002.
Prior to ITT Defense & Information Solutions, he was a career officer in the U.S. Army. He served in a variety of infantry command and staff positions in Germany and the United States and entered the Army's Foreign Area Officer program in 1982. After completing Arabic language training and a master's degree in national security affairs from the Naval Postgraduate School, Monterey, Calif., Dunn served in a variety of positions in the Middle East. Key subsequent assignments include service as the U.S. Army attaché in Jordan from 1992 to 1994, Defense and Army attaché in Syria from 1997 to 2000, and Defense and Army attaché to Saudi Arabia from June 2000 until June 2002.
Zeina Dagher joined Emaar in 2009 as Assistant Manager – Marketing and Group Sales for Burj Khalifa. Having pursued her MBA in Marketing and International Business, Zeina has seen a promising and enviable career path with the world iconic tower, Burj Khalifa. Zeina has been the visionary and thought leader behind At the Top, Burj Khalifa managing all aspects of revenue generation, sales/ marketing and operations of the attraction. Under her leadership Burj Khalifa has been a recipient of several awards and recognitions. Additionally, she has managed the Emaar Tukey Observation Deck Project, Burj Khalifa LED light shows, Emaar Corporate Marketing and other Consultancy services with the Government. The newest and most talked about venture – Dubai Creek Tower (new tallest tower in the world); Zeina is also part of the team looking at the tower from a design and operational aspect – yet another feather in her cap. Zeina was appointed as the CEO of Emaar Entertainment Group and Dubai Opera on May 1, 2019. A dynamic, young leader, Zeina has managed to scale operations and revenue targets of Emaar Entertainment Group by increasing footfall and improving customer experience of all assets. She is currently striving to expand our Entertainment brands in KSA, Bahrain and Egypt. With a record of successfully leading and delivering the Chairman's vision, Zeina is truly and an inspirational leader and exhibits the true Emaar values of ownership and dreaming big.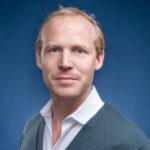 Mathis Boldt is the Vice President of Sales and Supply at GetYourGuide.
Prior to joining GetYourGuide back in 2015, Mathis held various roles at Booking.com where he started in 2005. He served as Managing Director for Germany, Poland, Russia &CIS before becoming Regional Director for Central and East Europe. In 2012 he took on the role of Director Global Strategic Partnerships which required him to relocate to Amsterdam. Since 2019, Mathis has also been a member of the board of Homelike, a German start-up and platform where business travellers and companies can book furnished apartments in a few clicks.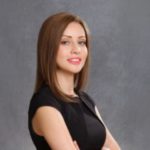 Alaa has over 14 years of experience in the tourism and aviation industry, and is also an entrepreneur who has developed start-ups across multiple sectors. She has an MBA (Hons) from University of Strathclyde in Scotland with a focus on Strategic Business Planning.
Alaa kicked off her career with Hewlett-Packard before she joined Emirates Airline in 2005. During her career with the Emirates Group she worked across multiple departments; Commercial, Marketing and Operations, and she led a number of strategic and cross-functional programmes including Dubai World Central Airport design programme to plan and design the future airport and concept of operation for the Group.
In 2018, she took on the role of Head of New Ventures ME&I in dnata Travel. The task was to set up a team that would test, develop and implement new business ideas and opportunities. Since then, she has launched 2 new brands under the dnata Travel group: Rehlaty (an outbound tour operator) and priohub (a B2B attractions market place) which she now serves as the Managing Director of this business.
Alaa is also the co-founder of an e-commerce retail business and a company that specializes in home automation solutions and software development.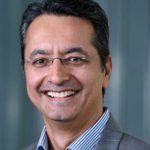 Samir took on the role as General Manager for Arabian Adventures in 2016 and oversees the destination management company (DMC) business. Arabian Adventures is part of the Emirates Group headquartered in Dubai, UAE with over 500 staff handling 1 million passengers annually across leisure, cruise and incentive segments. With over 25 years in the travel and hospitality industry, Samir's experience, network and understanding of travel from the various B2B channels to investing and developing the B2C segment compliments the DMC business to tailoring and growing its range of diverse products and experiences. Arabian Adventures full service offering includes everything from personalised meet and assist services at the airport, transfers, hotel reservations, tours, safaris and experiences, visa assistance, event management, cruise and groups handling. Samir enjoys travelling to new destinations and outdoor activities on land, over water and in the air – ranging from skydiving to simply hiking.