Speakers
Gemma has 20 years' experience as a journalist, editor and corporate and crisis communications consultant. She has worked for a range of major newspaper titles and business publications during this time, spanning three continents – Europe, the Middle East and Australia – and has developed a reputation as a leading commentator specialising in travel, tourism and hospitality. In the Middle East, she is well known for her work with the region's largest annual industry event, Arabian Travel Market (ATM). Since 2010, Gemma has curated the ATM conference programme and moderated several high-profile sessions featuring industry leaders. She has also worked in partnership with GT Media ME to edit the highly regarded ATM Yearbook and more recently, the first World Travel Market London annual to celebrate the event's 40th anniversary.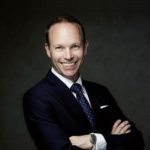 Based in Dubai, Tim is responsible for leading hotel operations and delivering business growth and profit across the group's largest area, with more than 95 hotels in operation and over 90 hotel projects in the development pipeline.
As a young and dynamic hotelier, Tim brings a level of knowledge, skills and experience, which are critical to Radisson Hotel Group's expansion plans and strategic operations across the Middle East and Africa.
A British national, Tim has been with Radisson Hotel Group since 2003 and was appointed Area Senior Vice President for the Middle East & Africa in 2017.
Christopher Lund oversees the hospitality division of Colliers International in the Middle East and North Africa. Over the past decade, the hospitality team has worked on more than 800 projects in the region, providing advisory services to hotel developers, investors, operators, governments, law firms and banks. Christopher specializes in development consultancy and strategic asset management, ranging from standalone hotels to large-scale destinations, as well as hotel company strategies, condo-hotel investment models and negotiating complex hotel management agreements. His operational and asset management experience allows him to have a 360-degree view and hands-on approach when providing actionable advice to enhance hotel profitability. Christopher holds an MSc in Real Estate Investment and Finance from Henley Business School, along with other degrees from New York University, Ecole Hoteliere de Lausanne and The Emirates Academy of Hospitality Management.
Simon Casson oversees Four Seasons hotel operations across a portfolio that ranges from palace hotels in Europe to glittering skyscrapers in the Middle East and hideaway beach resorts (and one luxurious safari lodge) in Africa.
Each project brings something new, whether it's a ground-up build, a careful restoration or conversion of an established hotel to the Four Seasons brand. Simon works collaboratively with hotel owners and Four Seasons corporate and hotel teams to ensure that each property's unique attributes and each destination's culture are reflected in everything from guest room design to restaurant concepts, spa experiences, event spaces and more.
Incredible properties attract guests, but it's what happens inside that brings the story of Four Seasons to life. Simon views his role, and that of every Four Seasons employee, as a brand ambassador, exceeding the expectations of even the most well-travelled guests with the customised service and individual experiences that will continue to be the cornerstone of the company's success.
Raki Phillips, CEO of Ras Al Khaimah Tourism Development Authority (RAKTDA) since Raki Phillips, CEO of Ras Al Khaimah Tourism Development Authority (RAKTDA) since June 2019, brings a wealth of industry experience to aid the continued growth of Ras Al Khaimah as one of the fastest growing destinations in the world and will spearhead RAKTDA's drive to attract 3 million visitors by 2025, while developing the Emirate's tourism infrastructure, creating sustainable investment opportunities and enhancing the quality of life for Ras Al Khaimah's residents.
Phillips is an award-winning hospitality veteran and serial entrepreneur with over 20 years of experience working with some of the world's most renowned brands including Ritz-Carlton Hotels, Fairmont Hotels & Resorts and Universal Studios Orlando. He was recognized & published by Hotelier Middle East as "Top 20 Most Powerful Arab Hoteliers".