When talking about travel trends, 'experience' has been the keyword in trends across the travel industry.
As a whole, consumers are choosing to spend on things that enhance their lives in an experiential yet personal way.
But how can travel brands really cater to luxury travellers when it comes to making things personal?
Here are three 'demands' from luxury travellers and specific examples of how various travel brands attempt to deliver.
1. Personalised Itineraries
Travel has gotten more accessible over the years, so it is no longer unusual to see travellers that have ticked over 150 countries off their bucket list.
So instead of merely ticking off a country-bucket list, travellers are now creating experience-bucket lists.
As travellers all have different experience preferences, companies are urged to offer travellers something beyond a fixed itinerary.
In Amadeus' Future Traveller Tribes 2030 report, it has been identified that luxury travellers prefer a curated and experience-led kind of itinerary.
In a country like Sri Lanka, where luxury travel is burgeoning, bespoke itineraries are on the rise. For a relatively small country, there are over 800 boutique luxury hotels and villas. In the Southwest coast of the country, the UNESCO World Heritage site Galle is a popular tourist destination known for being a colonial historic fort city and its white sand beaches. Tourists will often stay 1 or 2 nights in one place and move to another for a different experience. For instance, for the first few nights of their stay, travellers may opt to check in at Cantaloupe House Ahangama, known for its cosy, laid-back luxury feel and Colonial design. They will then move to Cantaloupe Levels, a 30-minute drive away, not just for a change of scenery but in the atmosphere as this hillside property has a luxe modern vibe that overlooks the Laccadive Sea.
Druvi Gunasekara, founder of Boutiques in Sri Lanka, a publishing and marketing group of small luxury boutique hotels and villas says, "It is all about experience as opposed to luxury within four walls. Sri Lanka has so much to experience and keep returning to. The luxury boutiques and villas in our country are constantly enhancing these experiences in safe, comfortable and unique ways."
2. Safety is Paramount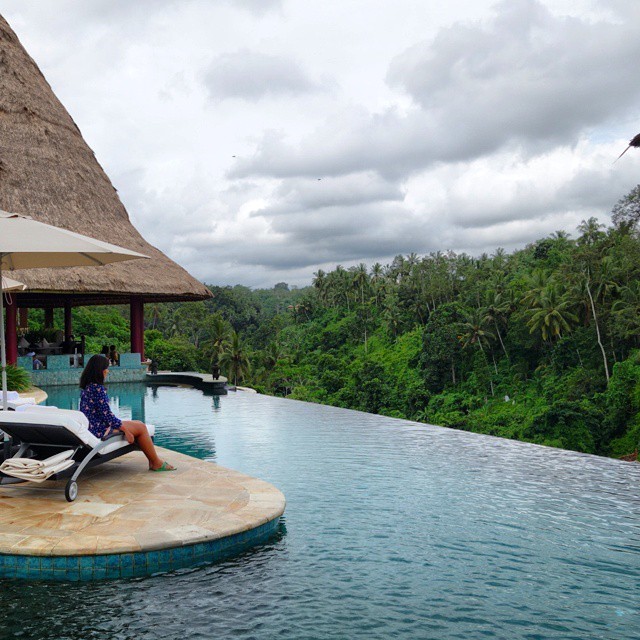 Luxury travellers today are getting more and more adventurous, but it is all about calculated risks, as safety is still very much an important consideration.
CBI, an agency of the Netherlands Ministry of Foreign Affairs, produced a report on opportunities for luxury tourism from Europe. Europe is a key source market for luxury tourism, and health and safety measures are important to European luxury travellers.
A destination's safety relies on many factors, but tourism boards and travel brands can work together in order to ensure their guests' safety. In Bali, a popular destination for female travellers, has been seeing an increase in female tourism entrepreneurs in order to cater to its popular market. (source: ResearchGate)
In countries like Sri Lanka and Indonesia, private tours and transport are essential to the safety of luxury travellers exploring the country. In Sri Lanka, companies such as Bernard Tours offer guests a secure way to get around the country in luxury vans, with multi-lingual guides available for assistance. In Bali, there is BALIfe, a private transport and tour company that has female drivers and guides available.
The Overseas Security Advisory Council (OSAC) provides straightforward safety reports on countries. (Here's a sample Crime and Safety report on the Philippines and Mexico).  As travel brands and tourism boards cannot 100% ensure travellers' safety, honesty and transparency play an important role so that travellers can make educated and informed decisions.
3. Use Online Shopping "Techniques"
Last year, it was reported that luxury goods have taken a downturn as the demand for it declined.  Luxury is still in; however, consumers have made the switch from luxury goods to experiences.
ALICE, a hotel operations platform for staff communication and guest satisfaction has noted that making hotel guests' experience more personal is the key. ALICE co-founder and president Alex Shashou notes that many industries far outpace hotels when it comes to delivering a personalised service (source: Business Insider).
Similar to Amazon and Netflix, remembering guests' personal preferences (from room type down to the choice of welcome drink) are just some of the positive changes that hotels can implement on their reservations.
Hotel Barriere Le Fouquet's in Paris is one of the first hotels to obtain first-time guests' preferences from the type of pipe-in music in the room down to the colour and type of welcome flowers.
What used to be just "members' exclusive" benefits, must now be a requirement if hotels want their guests to feel like being welcomed home.