"Roses are red, violets are blue. Love is in the air, bring out the fondue."
It's the month of love, and whether you celebrate Valentine's Day or not, I think we can all agree that love sells. As they say, love is what makes the world go round. Cheesy as this may sound, there is sound logic behind it.
Consumers (who are all human beings with a heart), are driven by emotions. We've all been there ourselves, and let's admit it: When we're happily in love, we also happily spend.
And this is why travel brands exert effort in order to keep customers not just happy, but in deep in love.
Hotel amenities sure have come a long way. Back in the Golden Age of Travel (1950s), social media of course didn't exist and amenities had a dual purpose of being a traveller's souvenir and also a marketing tool.
Fast forward to today and hotel amenities are not just limited to mini toiletry bottles or complimentary minibar.
If a hotel's amenity / service does not involve enriching a client's experience, they may be dangerously close to coming to a downward spiral. 81 percent of today's travellers value personalised experiences over anything else and will go to great lengths to have this. Even if it means booking apartments over hotels. (source: Business Insider and Micrometrics)
So for this month of February, let's have a look at hotels who think outside the box in making travellers just a little bit more in love with their travel experience.
They say that small touches make a big difference, and here are 10 luxury hotels that provide the most thoughtful and romantic amenities and experiences.
HAIR OIL / PERFUME
WHERE: Hotel Barriere Le Fouquet's Paris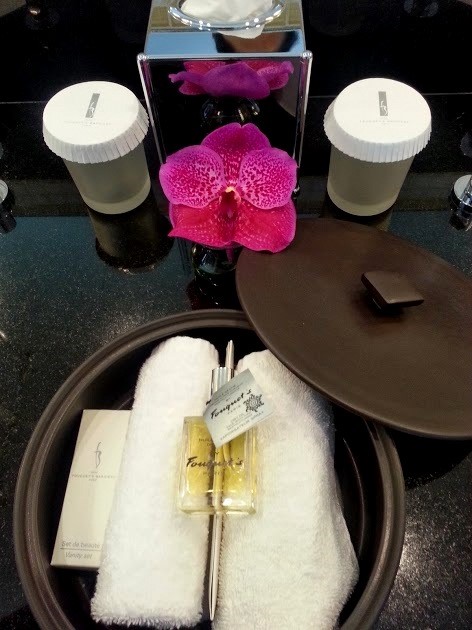 Researchers believe that we are hard-wired to be drawn to people whose scent we like and that our sense of smell is important to human relationships. (source: Time)
Hotel Barriere Le Fouquet's, a 5-star luxury hotel situated on the corner of Champs-Elysées and George V Avenues also believe in this. And this is why they include a bottle of perfume which also acts as a hair oil, to every room in the hotel.
The scent, though musky, is extremely subtle. And musk has long been believed to mimic pheromones, which attract the opposite sex.
2. CROSLEY RECORD PLAYER
WHERE: Kimpton Goodland Santa Barbara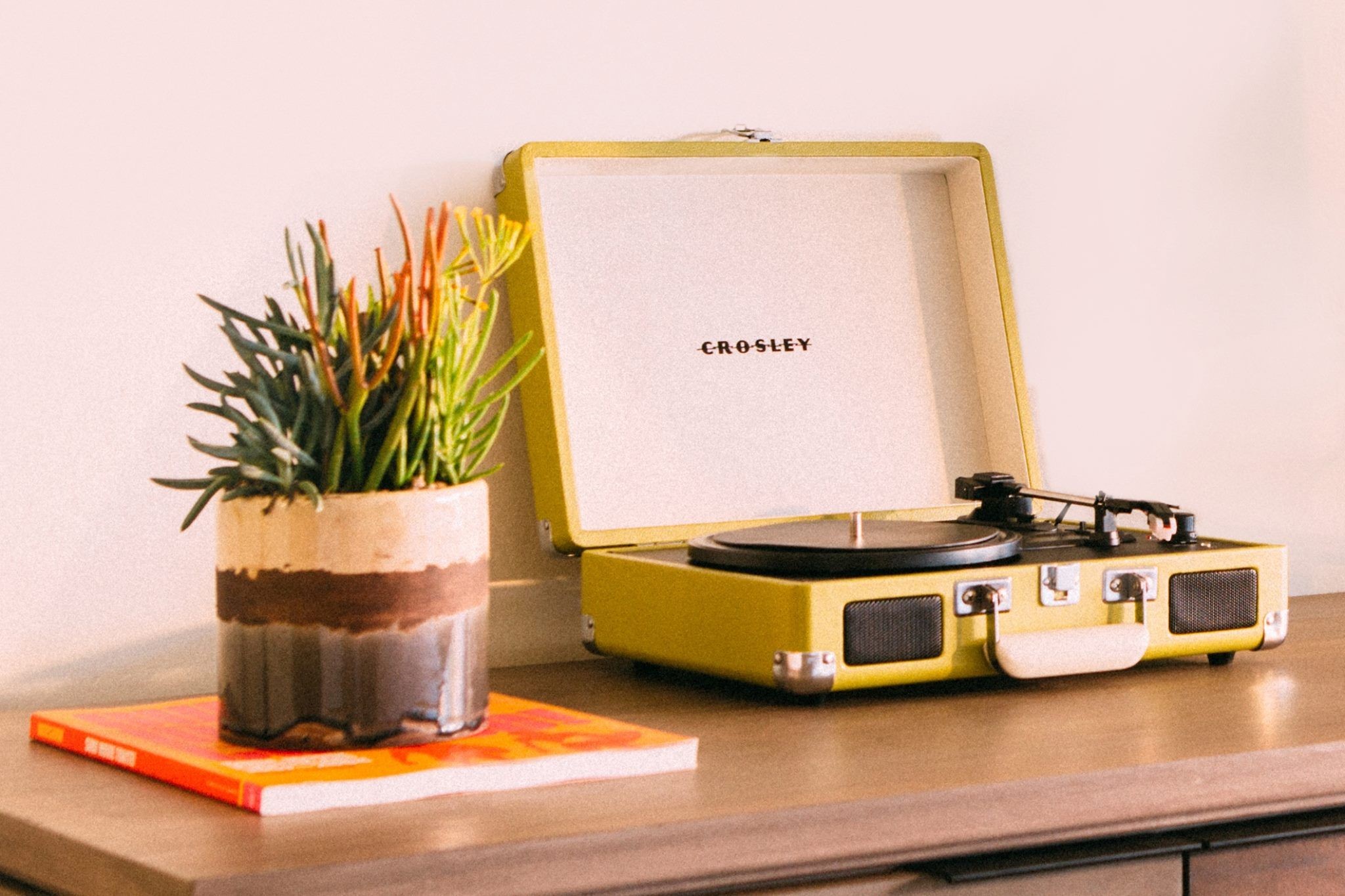 Music plays a crucial role in setting the mood and perhaps no other hotel knows this better than the Kimpton Goodland in Santa Barbara, USA. Each room is fitted with a vintage-style Crosley record player and should travellers need help sorting out their romantic stay's soundtrack, this luxury boutique hotel has an in-house vintage vinyl expert to give suggestions.
3. POPCORN MAKER
WHERE: Niyama Maldives
Sometimes, the simplest things can make the biggest difference. The villas at Niyama Maldives, a luxury resort that offers life's modern luxuries in the Maldives offer free movies. And even if you can have 'grown-up food' like fondue and champagne while watching your favourite rom-com, nothing still beats good old popcorn. It evokes a certain nostalgia in couples, and the popcorn kernels are also refilled every day for free.
4. PILLOW MENU
WHERE: Anantara Veli (Maldives)
Scientists at Ohio State University went into full research about sleep and concluded that lack of sleep can contribute to the end of a couples' marriage. (source: Huffington Post) Well, being sleep deprived makes one extremely cranky so this is actually not too surprising.
Most luxury hotels now invest in delivering the best night's sleep a traveller could have, and Anantara Veli, an adults-only resort in the Maldives offer this well.
Upon checking in, they provide you an assortment of a mini pillow menu where you can choose the perfect combination of density and fluffiness.
5. BREAKFAST ALL DAY IN PRIVACY
WHERE: Kayumanis Jimbaran Private Estate (Bali)
Most hotels and resorts have a cut-off time for breakfast. This may well work for business hotels but if your resort or hotel caters to travellers who are in for relaxation, it pays to have an open policy for guests to have breakfast anytime of the day.
The Kayumanis Jimbaran Private Estate knows that this simple indulgence goes a long, long way. Guests at their villas can have breakfast for lunch or dinner or midnight snack, and they can even opt to have it delivered in-villa at no extra cost.
6. PERSONAL PHOTOGRAPHER
WHERE: Chalet Pelerin, France
Chalet Pelerin is the perfect sanctuary for the active traveller. They offer all sorts of outdoor and Alpine experiences from private guided hikes, mountain-bike rides and skiing and snowboarding.
Many honeymooners are now seeking shared experiences to enrich their travel experience. And the Chalet Pelerin has a professional photographer available who can follow travellers on their chosen activities, and take priceless photographs that document their adventure together.
7. A GIRAFFE EXPERIENCE
WHERE: The Giraffe Manor, Nairobi
It is not uncommon for hotels these days to have a resident pet, but the Giraffe Manor in Nairobi takes this amenity to an all-time high.
It is one of Nairobi's most iconic buildings which brings guests back to the 1930's when Europeans first visited East Africa to enjoy safaris.
The manor has resident Rothschild's Giraffes (one of the most endangered distinct populations giraffe) which roam freely and are known to poke their heads in and out of the manor to join guests for morning / afternoon tea.
8. PREDICT THEIR FUTURE
WHERE: The Stanley Hotel, Colorado
The Stanley Hotel in Colorado is a 142-room Colonial Revival hotel offering panoramic views of Lake Estes and the Rockies. It opened in 1909 as a resort and health retreat for upper class Easterners.
The Stanley Hotel is famous among brave travellers as this was the hotel that inspired Stephen King's chilling novel, "The Shining." It is also known to be one of America's hotels with abundant paranormal activity.
If couples can survive spending the night there, they may want to visit Madame Vera, the resident psychic consultant for Estes Park for the last 27 years.
They say relationships get stronger with every trial, and if couples can endure staying here, their union may well be bullet-proof.
9. IN-ROOM COCKTAIL EXPERIENCE
WHERE: The Pulitzer, Amsterdam
In-room dining in hotels has been on the decline with a 3 percent decrease from 2016 to 2017 (source: Bloomberg) and hotels have realised that personalised cocktails are the next evolution in luxury hotel service.
For travellers, going to the hotel bar to grab a drink just doesn't compare to having your very own concocted drink in the comforts of your hotel room.
The Pullitzer Amsterdam, a 5-star hotel set across restored 17th and 18th century canal houses have given each of their 25 rooms a very special touch.
Each room contains a 1930s style drink trolley that is stacked with mixers, glasses, cocktail-making apparatus and of course, a comprehensive booklet of cocktail recipes.
10. IN-HOUSE TATTOO ARTIST
WHERE: ALL W Hotels in New York
Though this service only ran during the summer of 2017, travellers surely partook in W Hotels (New York) true insider experience as they partnered with world renowned tattoo artists. Guests were thrilled to have the opportunity to be inked as the artists normally had a one to four-year waitlist.
This is the kind of experience that will surely be tattooed in travellers' minds and skin.