It started in the summer of 2016, a conscious algorithm move by Instagram to get shot of bots and introduce an avalanche of features that are still ongoing.
The Facebook-owned site set about linking the platforms primarily for advertisers, giving the ability to post to both, and improve segmentation of target markets and analytics.
But Instagram users have since noticed a marked fall in engagement, including the WTM London account resulting in "huge inconsistency of numbers," says Content Marketing Manager Samantha Stewart.
She's not the only one, Noisy Little Monkey and many others have noticed the decline. Blogger Kash Bhattacharya, who posts as The Budget Traveller, has 32k followers on Instagram and is also less than pleased with the changes.
"I used to be a huge fan of Instagram until they introduced their new algorithm, which pretty much halved my organic reach and engagement. Plus I find the platform skewed towards people cultivating a certain aesthetic."
"If you go through Instagram's featured feed you'll see pictures of girls humping a inflatable unicorn in a swimming pool or running through a field of lavender – it's very staged. There's nothing authentic or real about the platform anymore."
That may well be the case: certainly Instagram won't tell you. But one of the many reasons for the downturn is that Instagram has new rules and has been cracking down on dodgy hashtags – some 60,000 so far and counting.
A lot are obvious but Instagram is also banning euphemisms and marginal words, primarily to block porn but also other no-no subjects.
If your batch of hashtags includes any of the banned hashtags, then they all become ineffective. You can check if a hashtag you use is banned – search for it, and if you don't see any recent posts, just the top posts, then it's been kiboshed.
The crackdown this Spring became known as the Shadowban, one of the several measures taken by Instagram to clean up its act, and avoid recriminations from their most valuable customers, the advertisers.
Instagram will say that, like its parent company Facebook, it is simply trying to deliver best content from favourite posters (engagement, relevancy, relationships etc.,). Many may miss the old-school chronological feed – but that's gone.
So avoid using bots to boost numbers and check your hashtags. But there are other ways that creates suspicion at Instagram – repeated hashtags, mass following, liking or commenting all raise flags as reported by ONP.
Blog author @oneninepro says:
"It seems that any significant surge in activity on your account – including liking, commenting, and following – could get you banned.
"Remember, Instagram is trying to weed out the bots, so anything you do that resembles the spammy activity of a bot is likely to get you banned."
It could also explain the inconsistency of numbers that WTM has seen, simply that innocent sites are suffering as Instagram experiments with its algorithms. Instagram acknowledged in March that there were bugs in its hashtag crackdown.
But there can be a silver lining to the continual upheavals as social media platforms go commercial, and for Kash it's falling in love with another Instagram product.
"I have become a huge fan of Instagram Stories and really enjoy the element of sharing moments from my trips in real time – it's a lot of fun and it feels the opposite of Instagram."
A lot of people are talking up Instagram Stories at present, and there have been a lot of enhancements which have been positively welcomed.
This month, Instagram Stories started testing dual broadcasts, so that you can invite anyone watching your Live feed to join them on screen.
So, say you are live broadcasting from Athens, you could line up a friend who knows the city, someone from the hotel or museum you're in or just a random viewer who you feel can contribute, based on their comments.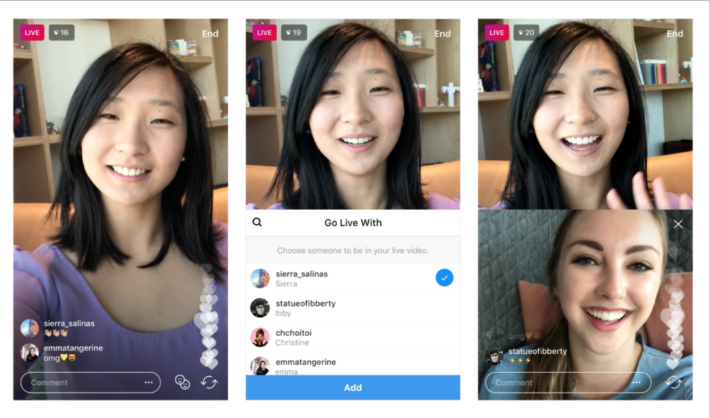 In April, Instagram Stories passed all activity on rival Snapchat. It's creative, it's fast evolving and has far more features than the straightforward photo/video options of Instagram, even with the filters. Find out more about Instagram Stories from theverge.
So suck it up, clean up your posting and hashtag habits on Instagram and embrace the dynamism of Instagram Stories. Who know, you may be grateful to Instagram in future!