If history is believed to repeat itself many times over, then it is predicted that the luxury market will be the first to come out of the dark that this pandemic has brought upon us and help rev the industry back up again by fulfilling their pent-up demand.
Travelling in a post-coronavirus world will have people shift gears a little bit, and here are some that we think the luxury market will focus on.
Focus on domestic travel
Even though countries are slowly starting to emerge out of the global lockdown, different levels of overseas travel restrictions are still in place worldwide. Take for instance Australia's national carrier, Qantas, who just announced that it won't be resuming its international flights until July of 2021 at least.
Yet no matter how soon travel restrictions will be lifted, there is another factor that may hinder people's travel plans: six months on and scientists say it's still too soon to say how or when the outbreak will end.
So whether it is by choice or not, travellers will find a renewed respect and appreciation for their own backyard.
Respective countries' tourism boards would do well to look into their own travellers as the target market instead of their usual international visitors. In the case of Australia, there's potential opportunity to tap into wealth and spending that could go back into the country. A 2019 holiday cost statistics done by Budget Direct insurance shows that one third of Australians spend more than they intend to when travelling overseas. The average Australian also spends approximately £2,650.00 on an overseas trip, which is equal to 7.6% of the average Australian's yearly income. In 2018, more than 10 million Australians travelled overseas , and in the foreseeable future at least, the country will have this number of people willing to travel and spend in their own backyard.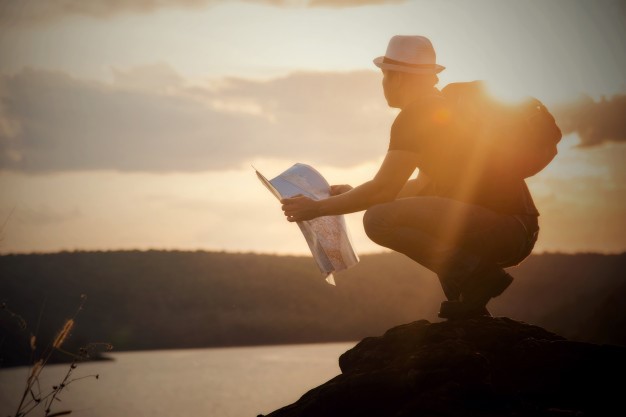 Travel slow and far
Even though some airlines are starting to fly once more and borders are slowly re-opening, airport and health security procedures worldwide continue to get even more stringent and rigorous. Most countries require incoming passengers to undergo a compulsory 14-day quarantine immediately upon arrival.  If you've already spent a fortnight in quarantine, how many more days would you have for travel or holiday alone?
And while certain destinations like Sicily and Cyprus are enticing travellers to consider them as a holiday destination (Sicily is offering discounted travel, while Cyprus has guaranteed travellers that their holiday will be free if they contract Covid-19 in the country), some destinations' chosen methods of security are quite costly. Cambodia is requiring international visitors pay a $3,000 travel deposit in order to visit during the coronavirus pandemic. The high cost, they say, will cover the cost of your funeral as well should your life succumb to the virus. On top of that, Cambodia also needs to see proof that travellers to their country have $50,000 in health insurance.
All that trouble and extra cost to travel will make travellers want to journey longer and further. So instead of the usual 3-4 trips per year that includes short or quick jaunts to nearby destinations, people may now travel just 1-2 times per year but to further destinations and holiday for much longer.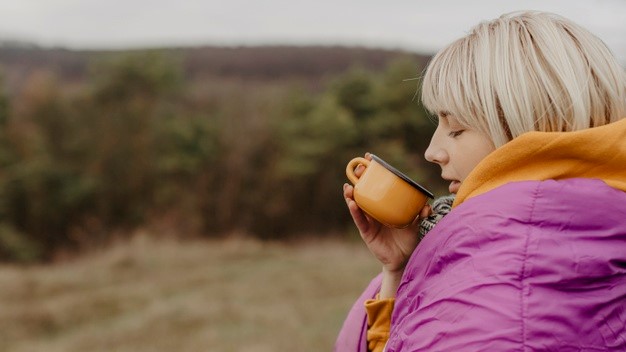 Travel with meaning
Despite displays of pent-up travel spending about to happen, people's travel habits and travel reasons are still bound to change.  On top of the health, security and economic restraints that face consumers, many are now also faced with the question of priority. What makes them truly happy and fulfilled?
And when it comes to travel, people will be asking 'why do I want to travel to this destination?' There has to be a more meaningful reason than a tempting travel promo. Melissa Biggs Bradley, founder and CEO of luxury travel company Indagare says that, "in any difficult situation, people have to be more thoughtful about what they're doing and how they're spending their time and money". She speculates that people might take fewer trips and save up more in order to make more meaningful ones.
Cruise travel will still be around
In February of this year, cruise ships made headlines as they became visual representations of the pandemic's devastation. It also served as an indication of what's about to happen worldwide if the virus is not contained. Surprisingly, despite this grim preview, there is still a high demand for cruise travel. According to Cruise Compete, reservations for 2021 are actually up 40% from 2019.
However, it won't be business as usual for the cruise liners. C.L.I.A (Cruise Lines International Association), along with the US Government and its cruise line members like Royal Caribbean and Carnival, are continuing to work together in order to instil more stringent guidelines, procedures and quarantine arrangements. First to go are the self-serve buffets that cruise ships are known for. In place of this, cruise lines are considering unlimited orders ala carte / fast service instead of unlimited buffet trips.
Another change is that travellers are now asking for small-ship ocean cruise liners. Instead of mega ship cruise lines, which normally have a capacity of 1,300 and above. Travellers are now looking to book themselves in ultra-small (450 – 625 passengers) to small ships (650 to 1,300 passengers), which are generally more expensive than mega cruise liners.
And why has cruising maintained its popularity? Simply because the tried-and-tested model of getting value for money still works. Travellers still want to get more value in cruise packages but are willing to pay more and eschew the usual cruise comforts for the sake of health and safety.
Private and small group travel will be in 
When airlines start flying commercially again, it is expected that there will be seat sales to get people to fly once more, but it won't last very long. There's prediction that airline seats may increase after the global travel lockdown, most especially as airlines can only open half of aircraft seat availability due to social distancing and safety protocols.
Because of this and stringent border / airport procedures, travellers will be considering private flights. And who will they fly with? Family and friends, it seems.
The required quarantine period had people exercise isolation from their friends and loved ones, so many will want to travel in groups of extended families, or relatives and friends, as soon as they can. This will make it easier for them to book private flights and tours, which they will now prefer over big tour groups to still practice social distancing in the extent that they could when travelling. This is good news for small tour operators, the travel group which is predicted to emerge the most resilient to the economic hazards of the virus.
You may also be interested in…