Instagram has taken another step forward in becoming a key marketplace for people to buy things.
This week the company announcemenced the rollout of something called Instagram Checkout, which will allow users to buy things they see on the photo sharing network without having to leave to another website.
Initially, the feature is being trialled with fashion, make-up and sporting goods brands such as Michael Kors, H&M, ColourPop, MAC and Nike and only in the US but it looks virtually certain to spread beyond American shores and into other shopping verticals.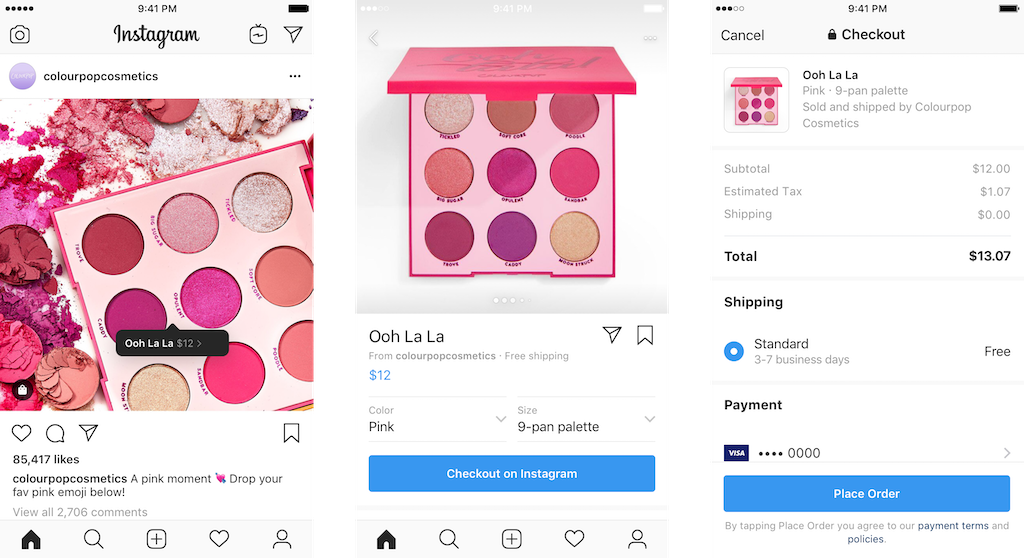 Facebook-owned Instagram has been courting casual shoppers for some time.
Last September, the network announced the rollout of Shopping in Stories globally, following a trial that began in June. At the time, Instagram said that more than 90 million people tap to reveal tags in shopping-related posts each month.
The difference now is that the check-out process happens within Instagram rather than on the retailer's own website.
In November, Instagram also tweaked the shopping experience to make it easier to save items for later browsing in a personal Shopping collection and also added the ability to shop items that appeared in brand videos.
It is easy to see how this could extend to travel.
While it may be too early to expect Instagram to be able to sell complex holidays that require considerable amounts of personalisation, you can easily see how this might be used to sell tours and activities or even flights, which are relatively commoditised, through Instagram.
The problem is that, at present, you can't.
Instagram currently only allows brands that primarily sell physical goods to sell through the network. You can read about its policies on here.
However, that is not to say this won't change in the future.
The company says, "We are continuing to test this feature and hope to expand availability to more accounts in the near future."
This so-called social commerce – buying on social networks – has been hyped for some time. It is still early days.
Research from digital commerce consultancy SUMO Heavy in 2018 found that while 58% of the people it surveyed were researching their purchasing decisions on social (up from 45% two years previously), 82% of consumers have not yet transacted through social channels.
Bart Mroz, co-founder and CEO of SUMO Heavy, says, "Ethical concerns regarding privacy and user data have made consumers sceptical when it comes to making transactions via social channels or chatbots. The niche audience of consumers who have had positive experiences, however, signals a future increase in adoption as they become more aware of the benefits of social media shopping and conversational commerce."
Some travel companies are already seeing the potential of shopping and Instagram. At World Travel market last November, Alex Dalman of easyJet's agency partner vccp pitched the airline's Look&Book Instagram search capability during our Best of Social Media 2018 session.
So travel brands clearly see social's potential for shopping. The question is whether networks like Instagram are ready to open up.