A season like no other
When the World Health Organisation published the first situation report for a new virus with 282 cases in four countries in January, few could imagine the events that would unfold and the effect they would have on a worldwide level.
In the weeks that followed, the majority of afflicted countries took on strict protective measures. They gradually suspended, among others, internal and international travel as well as the arrival of citizens from other countries. In the six months that followed, the hospitality industry went through a truly transformative experience that will redefine its core attributes in the medium and long run. The repercussions of this crisis are yet to be seen – not in the short term, but in the years to follow.
Within this framework, the return to normalcy for each hospitality brand has been a complicated equation. It's an equation based primarily on domestic recovery, as well as the recuperation of the basic geographic markets which make up their guest mix.
The three key communication challenges
From the very beginning of this global crisis, it was evident for hospitality and leisure brands that they had to maintain and sustain an open, ongoing and trusting relationship with their core and secondary audiences.
This was, of course, not an easy feat. Although the target was clear, the path towards achieving it presented a number of challenges. How do you communicate during a pandemic? How do you promote a leisure activity (business travel is a totally different topic) and destination during a global health threat? If we were to sum up the key difficulties that hospitality brands have had to overcome during and after the lockdown, they could be identified in the following three categories:
Context: How do you promote a hospitality brand or destination while remaining relevant to the daily struggles of an audience under pressure?
Survival: How do you trim down refund requests while remaining compassionate towards guests, especially repeat visitors?
Regulations: How do you educate and communicate the safety of the environment which you offer (with the application of hygiene restrictions & rules) while remaining attractive as a recreational activity? How do you remain positive in the eyes of guests while explaining the 'new normal'?
The successful communication of leisure destinations under local lockdowns is possible. It was achieved in the past when Hotels and Resorts reached out to their clienteles under extreme conditions after natural disasters, during political unrest or even through other medical emergencies. The key difference this time is that the world is facing a global problem which is affecting not only destinations, but feeder markets as well.
The four phases of communication
The key attributes of hospitality communication efforts during and after the lockdown periods can be segmented in four different phases:
Lockdown phase
In the early days of the lockdown period (week 1 and 2), most brands were taken by surprise. Communication plans froze, business as usual came to a grinding halt and almost every person working in the hospitality industry struggled to come to terms with the new reality
Refund requests flooded e-mail inboxes and as there was no evident exit path from this crisis, drafting and rolling out a communication strategy went from 'business as usual' to a challenging feat
Large hotel chains were the first to break the radio silence and led the way by addressing both internal and external audiences
If one were to describe the key attribute of each communication campaign at these early stages, it would be 'compassion'. Any sales proposal was rendered obsolete immediately, with marketing teams focusing their efforts on maintaining a line of communication with their audiences
Performance marketing ceased. PR campaigns were put on hold, with a shift of focus to social media and very careful email marketing. All messaging pertained to the situation and communication was kept at a relatively low frequency
Pre-opening phase
After 30 to 90 days in quarantine, establishing an opening date was the signal for communication teams to start their engines. Press releases, newsletter campaigns, social media activations and B2B communication were each applied in different proportions
Content focused more on destinations rather than venues. Tonality was subtle and compassionate. Performance marketing was kept at a low level
PR teams assumed work again in an altered environment. Flight availability issues, country-specific restrictions and an overall 'post lockdown stun' made things quite challenging and limited both press trips and venue inspection plans
At the same time, production teams were busy drafting COVID-19 protocol communications (instruction presentations & newsletters, inspiring videos about safety etc)
Post-opening phase 1
Opening dates triggered a new round of more 'liberated' and sales-oriented communication. The arrival of first guests lifted any feeling of displacement and hospitality marketeers found the much-needed space to breathe and focus on what mattered most to businesses: occupancy levels
As expected, sanitation & hygiene measures took centre stage in all communication efforts. This led to a steep saturation curve within the first weeks following a blitz of PDFs & newsletters on COVID-19 instructions and safety measures
Events and external activations were limited to some extent
Influencer marketing was more resilient than expected, especially within the first 3 to 4 weeks after opening. Despite this, paid influencer collaborations did not live up to their 2019 levels. Press trips and influencer visits took place as occupancy levels remained low throughout the first days and became scarcer in summer destinations throughout August
Performance marketing commenced and quickly gained traction, especially on a regional targeting level
Paid media collaborations returned, but the overall feeling was that budgets shifted from international to regional-level publications
Post-opening phase 2 (Hard Sale)
As the summer season progressed, communication efforts reinforced their focus on sales. For summer Hotels & Resorts, putting heads in beds became the ultimate goal for such a short season, whilst city hotels were all about fortifying their cash inflows in view of a second wave of the pandemic
Performance marketing bounced back stronger, with extensive retargeting and ongoing flash sales
B2B communication focused on last-minute deals while sales departments tried to sustain price levels and complement with offers. Meanwhile, smaller hotel teams deep-dived into their CRM databases, identifying and reaching out to secondary audience niches through email marketing and even, in some cases, through direct communication
Destination-related COVID-19 issues did arise in some properties. With limited response options available to hospitality brands, handling was conducted at a DMO level
Change has already begun
Although challenging, the return to normalcy can be considered a success for the hospitality industry. We cannot overlook the fact that at the end of the day Hotels & Resorts upheld the trust of their audiences and shone as textbook examples of social responsibility and compassion. In an adverse environment, hospitality brands managed to remain relevant and focus every possible effort on maintaining the viability of their businesses.
During this transitional phase we all entered a process of preparation for tomorrow through tidying up our businesses, prepping our best game, breaking free of past processes and seeking out new innovative approaches. In these times hospitality brands saw an opportunity to evolve and are destined to come out of this crisis ready to provide more and sustainably grow further.
You may also be interested in…
About the author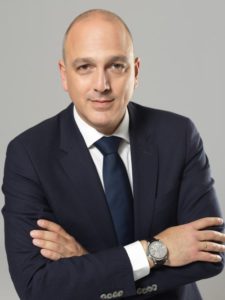 Kostas Panagakis is the founder & managing director of Travelworks, a highly focused boutique agency that caters for the complex communication & marketing needs of travel & leisure brands. With presence in Greece and the United Kingdom, Travelworks has built over the years a solid track record of collaborations & projects.